I'm instituting a new feature on the blog this month: "Torts Twit of the Month." Each month I'll name someone who has done something exceptionally ridiculous in the field of torts be our Twit of the Month. Who knows, if it catches on, perhaps we can vote for our favorite Torts Twit of the Year!
The idea came to me as I read about the legislation featured below. To be candid, I'm not at all sure that I'll be able to keep up a Torts Twit of the Month feature. Most folks who do things that I disagree with in the field of torts are motivated by a legitimate reason. I may not agree with it, but I wouldn't go so far as to call them a twit. Biased, maybe. Wrong even. But not a twit.
But every once in a while you come across some bozo who is just soooo far out there that he just cries out for recognition of some kind. Here are their stories.
Three members of the New York Assembly make up our first recipients of the Torts Twit of the Month honors. This great triumvirate sponsors legislation to ban New York restaurants from cooking with salt.
Yes, you read that right: BAN New York restaurants from COOKING with ANY salt WHATSOEVER!
This salty troika's bill would empower the Attorney General -- who surely has better things to do -- to go to court to enjoin restaurants that violate the salt ban "without requiring proof that any person has, in fact, been injured or damaged thereby." The bill also would allow civil penalties of up to $1,000 for each instance of a restaurant's use of salt in meal preparation.
Salt, of course, is the oldest known food additive. It enhances other tastes, so that sweets taste sweeter and bitters less bitter. Salt is used in everything from eggs to soups to baked goods. It even acts as a preservative in my favorite Easter ham.
Which is what makes it so darn ridiculous that our March Torts Twits want to ban it entirely from restaurants. These elected officials are no doubt motivated by a desire to improve public health by lowering our salt intake. They may even have compelling personal stories about family experiences with health issues caused by the overconsumption of salt.
But that does not excuse the sheer hubris of this trio of local politicos in deciding for the rest of New Yorkers that they shall never have salt in a restaurant meal again. That's no way to approach a public health problem. Education? Sure. Public information campaigns? You bet. Targeted interventions by medical professionals? Absolutely.
But for the arrogance to assume the power to tell New Yorkers what we can and can't eat in our increasingly expensive restaurants, these three Assembly members have jointly earned the title of Torts Twits of the Month: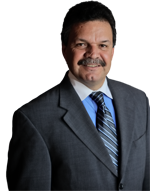 District 51 (Brooklyn)
Salt Ban Sponsor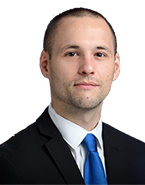 Assemblywoman Margaret M. Markey
District 30 (Queens)
Salt Ban Co-Sponsor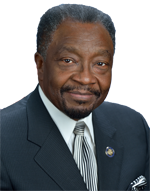 District 58 (Brooklyn)
Salt Ban Multi-Sponsor